From Raoul Hausmann, the Dada artist often credited as the founder of photomontage, we link to his friend and sometime colleague, Kurt Schwitters.  According to the memoirs of Raoul Hausmann,  Schwitters asked to join Berlin Dada either in late 1918 or early 1919.
Schwitters (1887-1948) was a German artist who  worked in several genres and media, including Dadaism, Constructivism, Surrealism, poetry, sound, painting, sculpture, graphic design, typography, and what came to be known as installation art.
He is most famous for his collages, called Merz Pictures. Merz has been called 'Psychological Collage'. Most of the works attempt to make coherent aesthetic sense of the world around Schwitters, using fragments of found objects. Whilst these works were usually collages incorporating found objects, such as bus tickets, old wire and fragments of newsprint, Merz also included artists' periodicals, sculptures and sound poems. These fragments often make witty allusions to current events.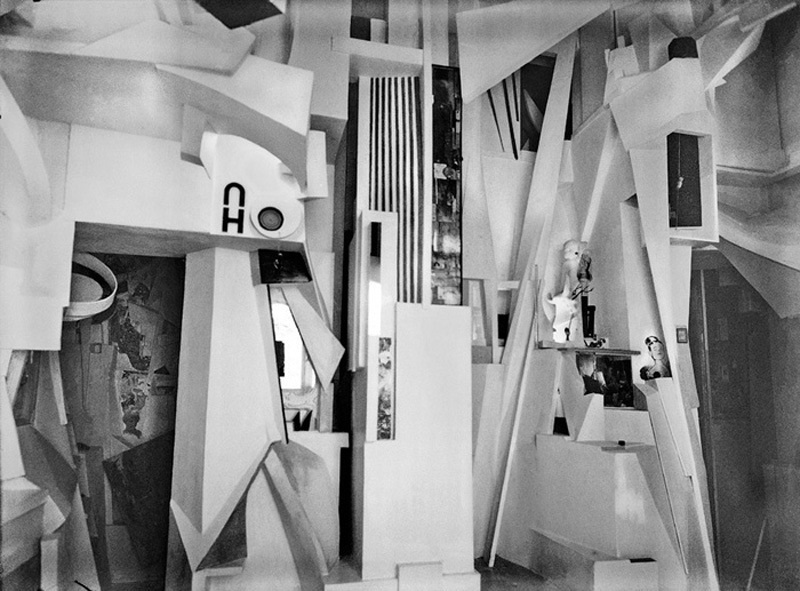 Alongside his collages, Schwitters also dramatically altered the interiors of a number of spaces throughout his life. The most famous was the Merzbau, the transformation of six (or possibly more) rooms of the family house in Hanover, Waldhausenstrasse 5. The artist fled Nazi Germany to Norway in early 1937.
Following the Nazi invasion of Norway, Schwitters was amongst a number of German citizens who were interned by the Norwegian authorities at Vågan Folk High School in Kabelvåg on the Lofoten Islands, Following his release, Schwitters fled to Leith, Scotland with his son and daughter-in-law. He was moved between various internment camps in Scotland and England before arriving on 17 July 1940 in the Isle of Man.
At least in the early days of the camp's existence, there was a shortage of art supplies which meant that the internees had to be resourceful to obtain the materials they needed: they would mix brick dust with sardine oil for paint, dig up clay when out on walks for sculpture, and rip up the lino floors to make cuttings which they then pressed through the clothes mangle to make linocut prints. Schwitters' Merz extension of this included making sculptures in porridge. Schwitters was finally released on 21 November 1941.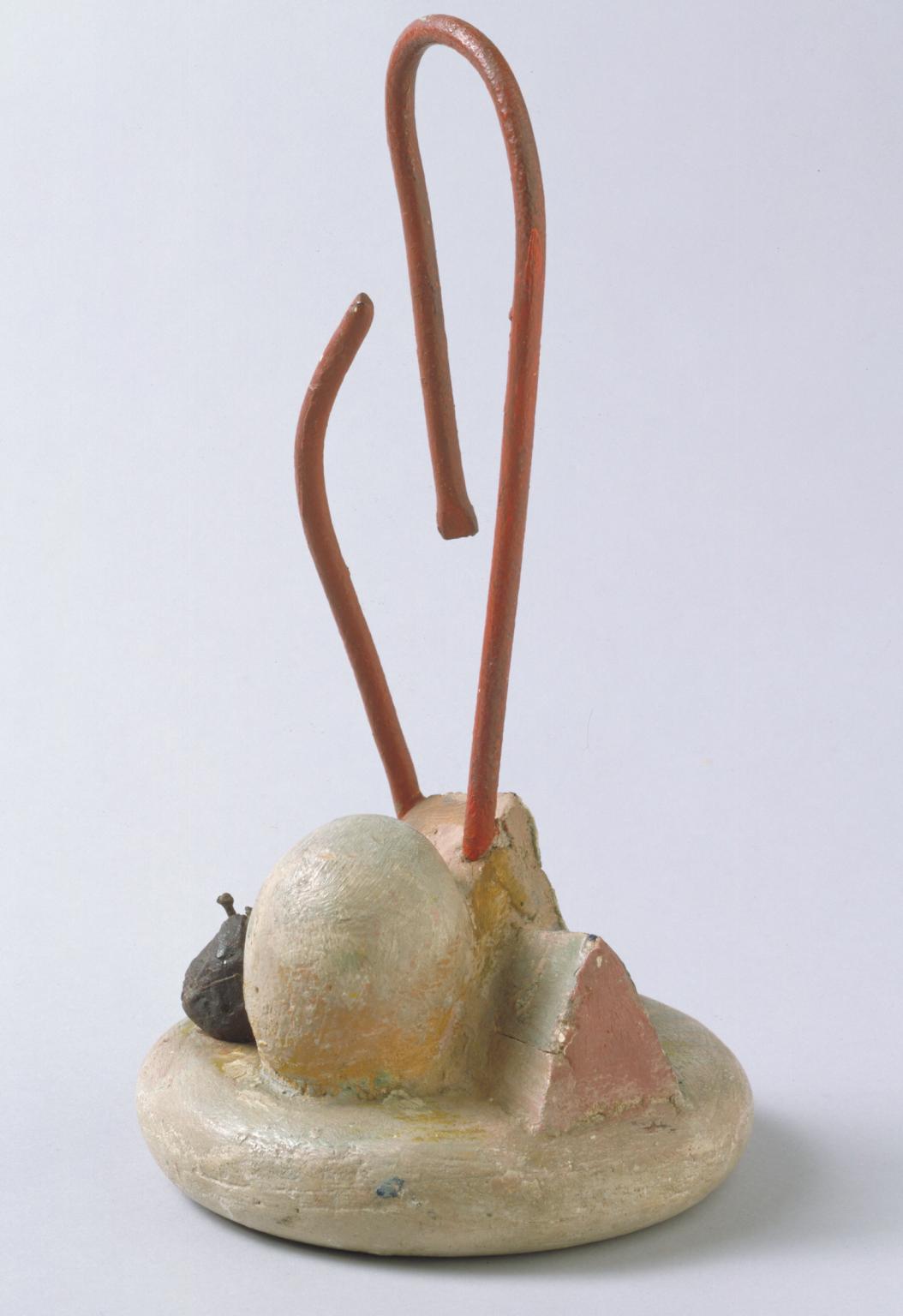 After obtaining his freedom Schwitters moved to London, hoping to make good on the contacts that he had built up over his period of internment.
Schwitters eventually moved to the Lake District permanently in June 1945. During his time in Ambleside, the artist created a sequence of proto-pop pictures, after the encouragement from a friend in America who sent him letters describing life in the emerging consumer society, wrapped in the pages of comics.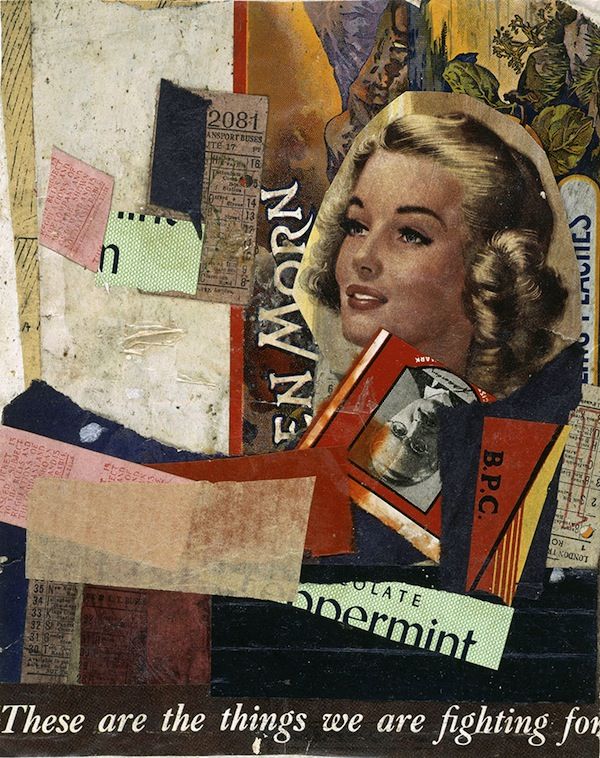 From these works, we can clearly see Schwitters as the pioneer of Pop Art, his work prefiguring the early work of many artists, including the prolific Eduardo Paolozzi, who will the subject of the next installment of the Doctor's Dozen. Here's a taster: