William Kent (1685-1748) was the leading architect and designer of early Georgian Britain.  A polymath, he turned his hand to everything from painting to designing sculpture, architecture, interior decoration, furniture, metalwork, book illustration and landscape gardens.  Kent's life coincided with a major turning point in British history – the accession of the new Hanoverian Royal Family in 1714.  This exhibition at the V&A, London, reveals how William Kent came to play a leading role in establishing a new design aesthetic for this crucial period when Britain defined itself as a nation.
In this painting, Hogarth exaggerates Kent's interior décor at Wanstead House.  The exhibition contains the actual sofa alongside Hogarth's painting (from the Philadelphia Museum of Art) so you can make your own comparison.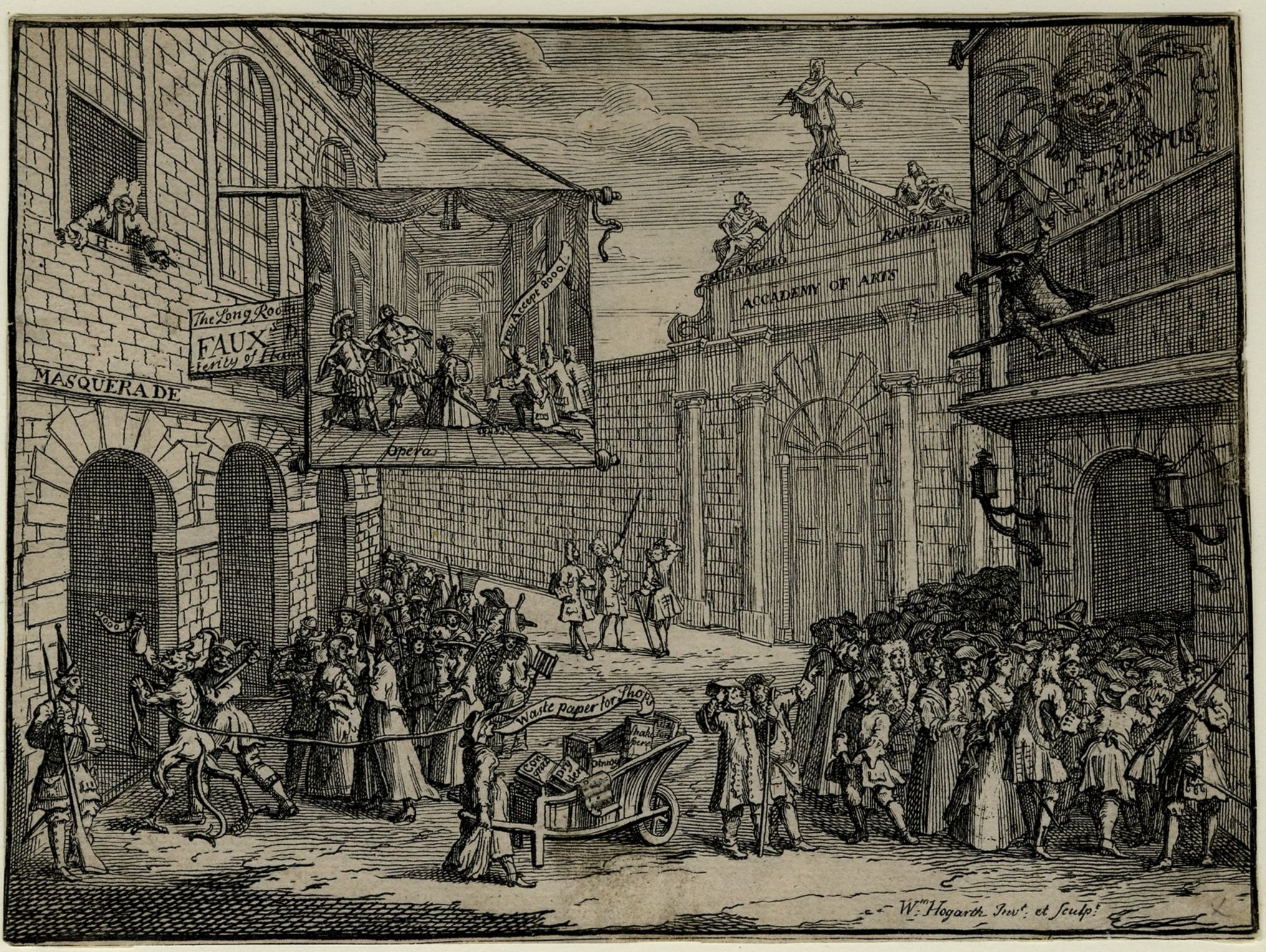 In an earlier work, The Bad Taste of the Town, Hogarth has already taken a swipe at the cult of Italian and classical art and architecture being fostered by Richard Boyle, 3rd Earl of Burlington, and his protégé, William Kent, whose stone figure towers above the ludicrously downgraded figures of Michelangelo and Raphael.  A closer inspection will reveal his name below the statue written 'KNT' – try saying that out loud!
I'll be discussing William Kent and his enormous influence on John Stanford's The Serendipitous Compendium on Radio Crackle this Sunday 1 June 2014.