I was surprised to come across this canvas by Walter Greaves in the current Tate Britain exhibition: British Folk Art.  Greaves was the son of the Thames Waterman who had been responsible for ferrying J. M. W. Turner up and down London river while the artist sketched.  When the American-born artist James McNeill Whistler moved into the street where the Greaves family lived, Walter and his brother Henry performed the same task as their father, by rowing Whistler around while he worked.
Whistler recruited Walter and Henry as his minions – they prepared his canvases and frames and ran errands for him.  Walter showed his own artistic talent which Whistler encouraged, but when Whistler moved house,  he dropped his pupil unceremoniously.
Greaves has been 'discovered' on more than one occasion in the past, but his works are often dismissed by critics as poor copies of Whistler's nocturnes.  This disapproval on the basis that Greaves was influenced by his tutor is reductive as works such as Hammersmith Bridge on Boat-race Day (c. 1862) [above] and Old Battersea Bridge (1874) [below] demonstrate.  I have since discovered a great many more works by Walter Greaves, mostly featuring the Thames, that are stashed away in national and private collections – and they deserve more attention.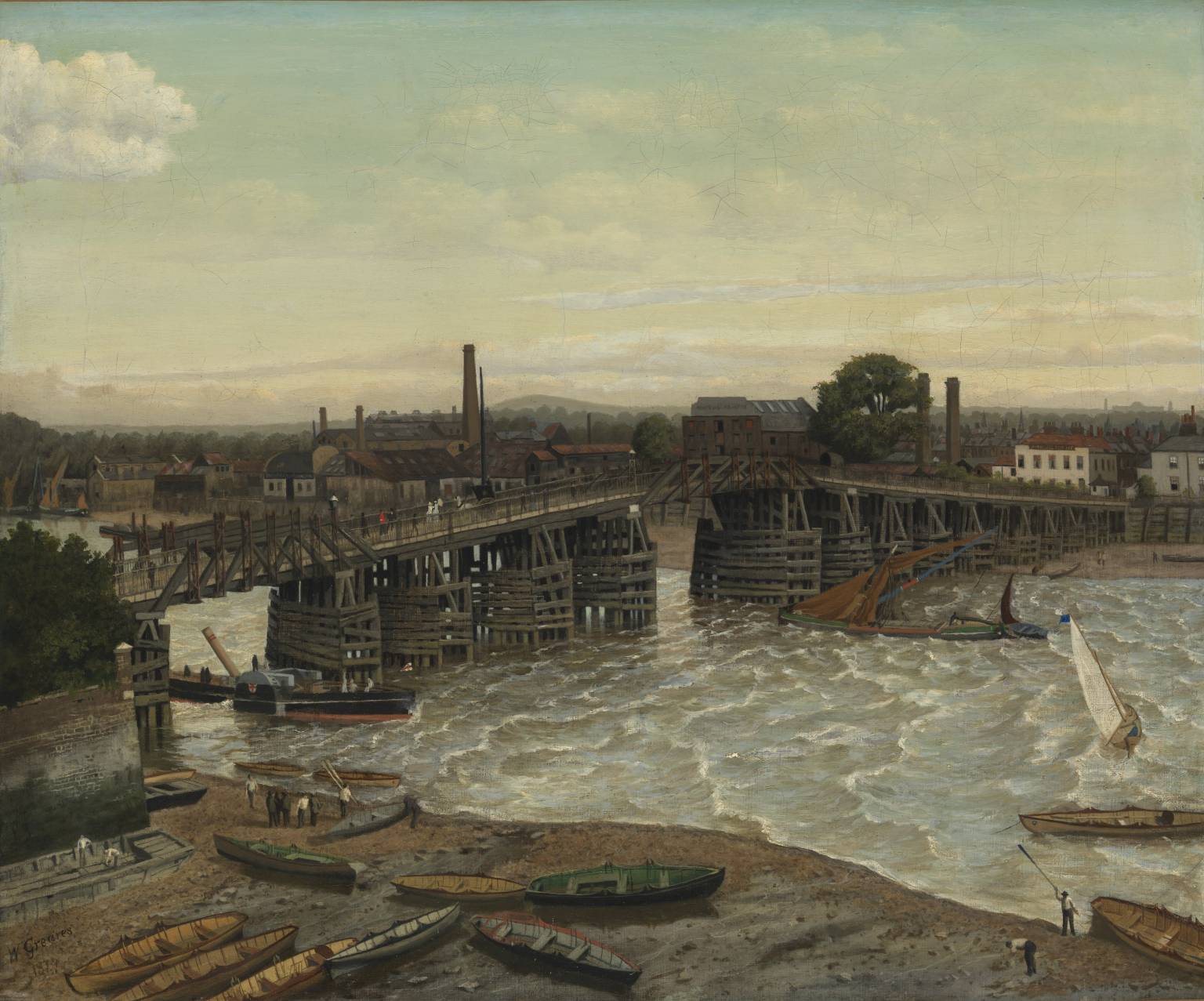 I think I may have stumbled upon a whole new Thames research project!